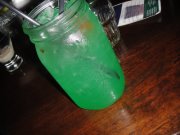 HomoRamaChristmaKwanzaKah VII
Seven years ago, the closest of friends got together for a Holiday party in our home town of Santa Rosa. As the night wore on, as we invariably do, the crew grew a desire to continue the party, and have yet another adventure. Off we went, and carpooled out on a dark night in December, to one of the darkest, seediest and most welcoming, friendly gay bars ever to exist, where the sleeze meets the trees at the Rainbow Cattle Company in Guerneville California. Of different faiths and backgrounds, races, sexual orienations we were dreamers of a thousand sorts, and we committed, wherever life might take us, to never forget to celebrate ourselves, and celebrate each other at every opportunity. In years to follow, people have flocked from coast to coast and even from a variety of continents to share in our celebration.


It's that time of year again! Time to go back to our roots and remember where we came from and what HomoRamaChristmaKwanzaKah is all about!


If you recognize that mason jar drink, you know what lies ahead... if not, be prepared, this aint yo mama's sweet tea!


Please make arrangements to stay in the area to continue the party through the night (and likely into the morning) or have a sober driver. Drinking and driving will not be tollerated!


The Woods and Dawn Ranch (formerly Fifes), as well as several other lodgings are conveniently located nearby and are reasonably priced. Contact Shannon or Andrew with questions or clarifications.


We look forward to seeing you!